Those paying attention to my availability page know that I've had a pretty sucktastic year with multiple deaths in the family, continued health problems, and then my mother broke her knee and required surgery. I'm her only child so much of caring for her and running her errands falls on me, which has taken me out of the office most days for nearly six weeks now.
I've also taken over as the literary heir for my aunt who passed, and while I'll get into it in more detail next month at the Evil League of Evil Writers: writers, consider who will inherit your literary estate. I, luckily, know how to navigate publishers and knew what to do with her work. Your family might not. SO GET ON THAT RIGHT NOW.
Anyway, Mum is doing well and although I still run her errands, I don't have to walk up to her place four times a day now. I'm knocking things off my work to-do list at present, and I appreciate the patience from clients–new and long term–who have been so incredibly kind and thoughtful. At present, work can be booked at any time, but I can't start new larger projects until September. Custom cover art wait time is currently three to four weeks, and interior design is around one week. Most ebook formatting–unless the MS is in really rough shape–will take a few days up to a week, and pre-made covers can be customized in two or three business days.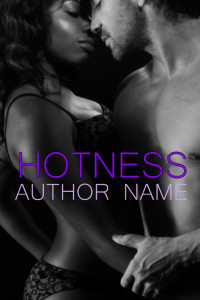 Another note about pre-mades–there are half a dozen new ones in the shop.
I actually had decided not to do pre-mades anymore. 95% of my clients are fantastic to work with, but of the remaining 5%, those who give me the most grief are ones who bought pre-mades. There's been a rising trend of writers jumping from artist to artist, buying pre-mades because they're cheaper, and then wanting infinite customizations, complaining when there isn't an exact pre-made for their obscure genre available, and expecting lightning fast turn around times on the off chance they do want custom work.
I'm ill, I have to keep my stress level down or I will get sicker, and I don't have the energy for that. However…last week I ended up selling pre-mades to a couple of people in a row who were incredibly pleasant to deal with, and it made me rethink my decision not to make new ones.
So yeah, there are some new ones. I mostly wanted to add a few IR covers and a bit more diversity. The unfortunate thing is that, with pre-mades, I look at what I get hired to design most often and what ones sell the most, and I make more of them. And that is usually het romance with white people or m/m romance with hot white male torso.  Interracial romance, science fiction,  lesbian, historical, and other covers just don't come up as often if at all. So, as a plea to writers who don't see pre-made covers in the genres they write: sometimes you have to break down and order custom work. Show artists that the market is there. Look at more than pre-made galleries: also check the writer's portfolio and see if they have work done in the genres you write. If budget is a concern–and I totally understand when it is–discuss that with the artist. I have absolutely no problem taking a writer's budget under consideration and I'm always looking to save my clients money (because, spoiler alert, I like happy clients!).
It is also worth building a solid relationship with one or two artists instead of going to whoever is currently cheapest. The rapport I share with some of my regular clients is among my favourite aspects of this job–I like seeing the same names pop up in my inbox, I like working on series covers, and I think they like having someone they know they can trust with their work.
I don't care if that artist is me or not–not every writer and artist make a good team. But you owe it to your writing to have beautiful cover art, and your career will be infinitely easier if you surround yourself with a solid self-publishing support system.
You'll find more of my thoughts on that subject here.