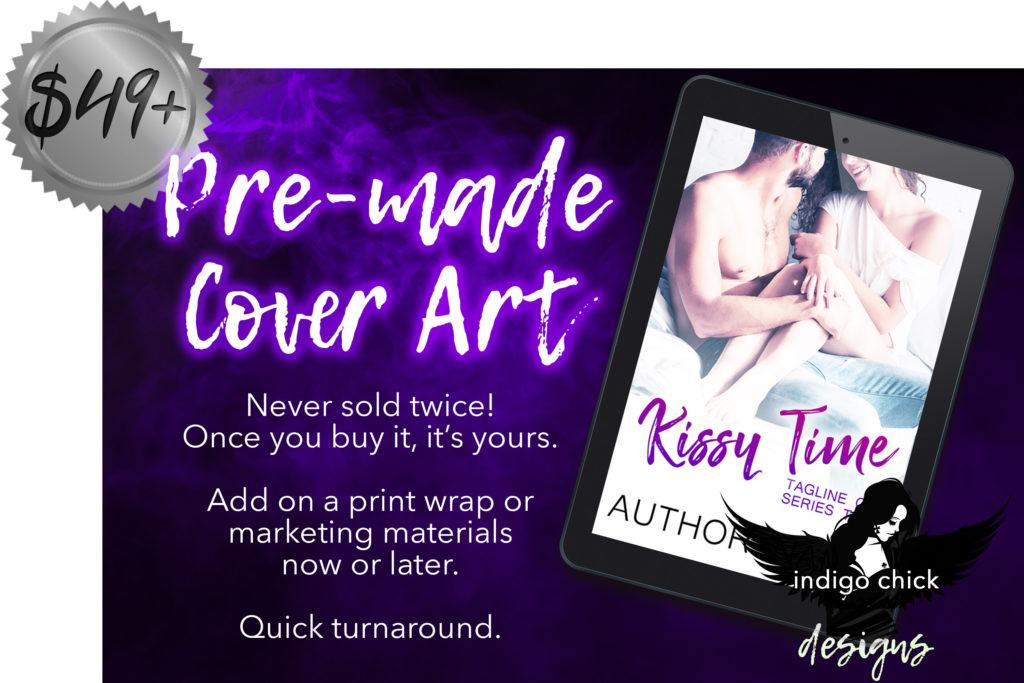 On a budget or need something for a smaller project? Visit my pre-made ebook cover list. $49-$129 (with some exceptions for pre-made print wraps, premium ebook with expensive stock, or series bundles). Once sold, it's yours and will not be sold again by me. (Note: stock photos can be bought by anyone; similar photos may be on other covers and cannot be controlled by me.)
Turn around time is within five business days. I'll need the author name, title, tagline and/or series title. Small fonts changes can be requested. I will make up to one alternation for any errors, otherwise subsequent changes require an alternation fee. Client receives the cover sized for all major ebook sellers (Kobo, Kindle, Nook, iBooks).
Find a cover you'd like to be first in a series? I can usually create sequel covers to all pre-mades. If you want the same model on each cover, please feel free to drop me a line and I'll let you know if I'm aware of more photos with that model.
Sequel covers are booked at full price; premades are less expensive because they're already done and didn't require multiple drafts.