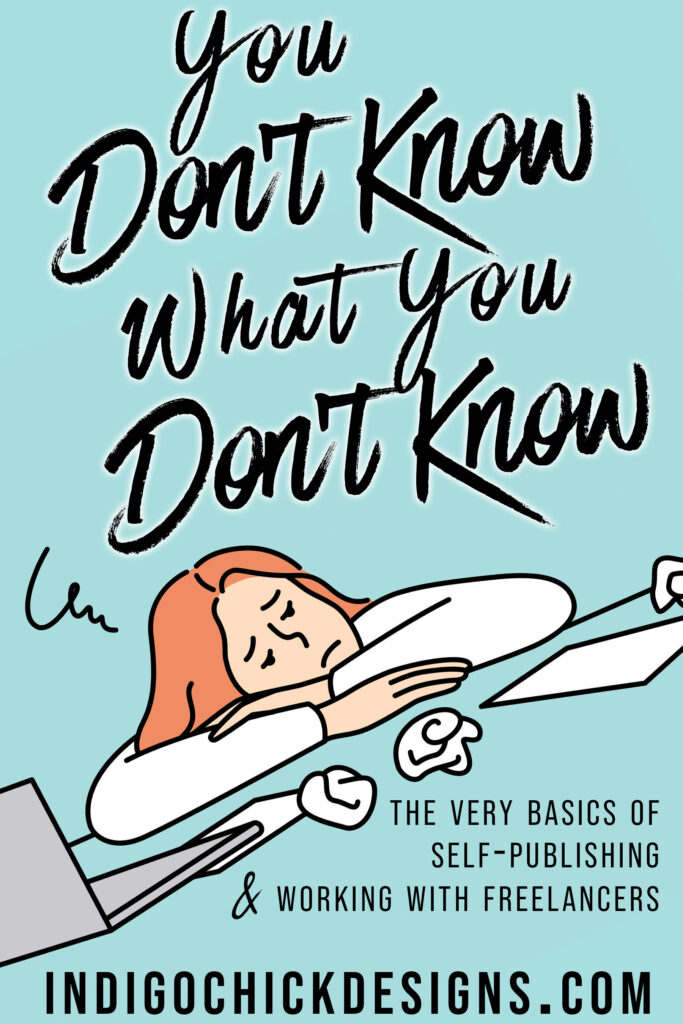 Although this was designed for new clients, my self-pub guide will benefit just about everyone.
What the hell does "bleed" mean? What does an artist mean when they ask for "specs"? Why shouldn't you use tabs in your manuscript to indent lines? What will make working with freelancers much easier and get the most bang for your buck?
I put together You Don't Know What You Don't Know to help those new to self-publishing, as well as all clients. It's available as a pay-what-you-want eBook, which means you can get it totally free if you want (and if it's helpful, you can come back and tip later). I don't care if you pay for it; I care that you download it and follow it to help both of us on your self-publishing journey.